About Us
Audrey and Jon at the Taj Mahal, India, Fall 2007
Audrey
Audrey is originally from Los Angeles, though she's been living on the East Coast ever since college. In DC since 2005, Audrey now works for the U.S. government on space (as in outer space) policy and strategy. In her free time she reads, swims, and serves as Jon's sous chef. She and Jon love to travel.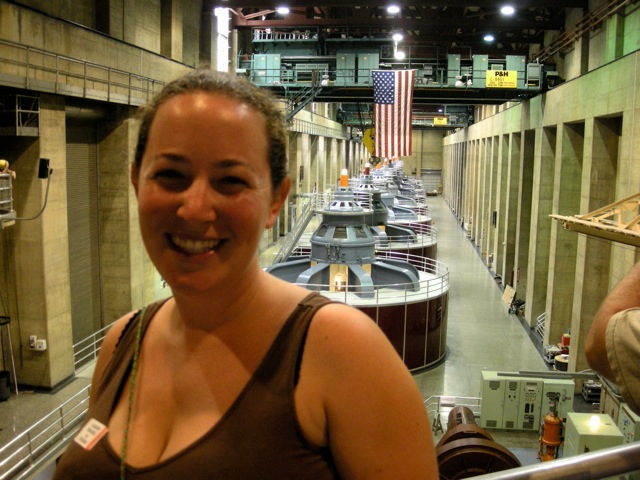 Audrey inside the Hoover Dam
Jon
Jon works in the nonprofit / international development world, trying to improve people's usage of information and communication technologies. In his free time, he gardens, brews beer, blogs, and is generally a dork.