Negroni Sangria
Per serving:
equal parts Aperol and Gin
3 parts prosecco
less than 1 part summer fruit (strawberries, blueberries, sliced peaches - raspberries and blackberries don't stay together well)
sugar to taste.
For the individual serving, the sweet vermouth feels unneeded. Perhaps a 1/2 part, or St. Germain
For a pitcher:
4 cups assorted fresh summer fruit (berries, sliced peaches)
2 to 4 tablespoons sugar (optional)
1 cup Aperol or Campari
1 cup sweet vermouth
1 cup gin
2 750-ml bottles chilled Prosecco
Place fruit in large pitcher (or cocktail shaker). Sprinkle with sugar to taste, stir and let stand 10 minutes for sugar to dissolve and juices to form. Add liquors and shake/stir, then add prosecco, serve over ice (make about 8 tall glasses worth)
Original recipe at http://www.bonappetit.com/recipes/quick-recipes/2008/07/negroni_...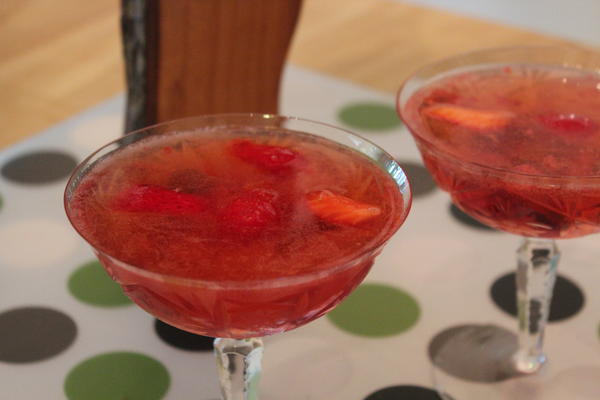 Cocktails: Alcohol:

Cocktails: Mixers:

Season: