The Peppered Pear
This recipe is modified from http://www.pearpanache.com/cocktails/the-peppered-poire/ :
2 oz Poire William or similar pear-flavored liqueur
1/2 ounce black pepper simple syrup (recipe follows)
Sparkling wine
To make The Peppered Poire, add the gin, Poire William, pear puree and simple syrup to a cocktail shaker. Add ice and shake well. Strain the contents into a champagne flute and top off the glass with sparkling wine. Float 2 or 3 whole black peppercorns on top of the fizz, if desired.
For the syrup: See the black pepper modifications of the simple syrup recipe.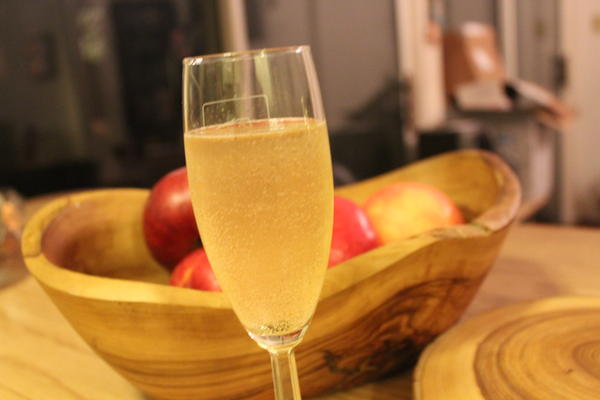 Cocktails: Alcohol:

Cocktails: Mixers:

Season: