Crab Rangoon
All I can say is this crab rangoon recipe is ... delicious!! Shamelessly stolen.
Obviously, this is a "notional" recipe.
Ingredients
Roughly equal parts cream cheese (at room temperature) and imitation crab meat (chopped up)
(Go a little heavy on the cream cheese)
Chopped green onion
Dash garlic powder
Smaller dash soy sauce
Enough won ton wrappers (recommend cutting them in half and makings smaller pouches)
Process
Mix ingredients together (except won ton wrappers).
Fill won ton wrappers.
Seal with water
Fry in oil.
Enjoy with duck sauce (the orange stuff).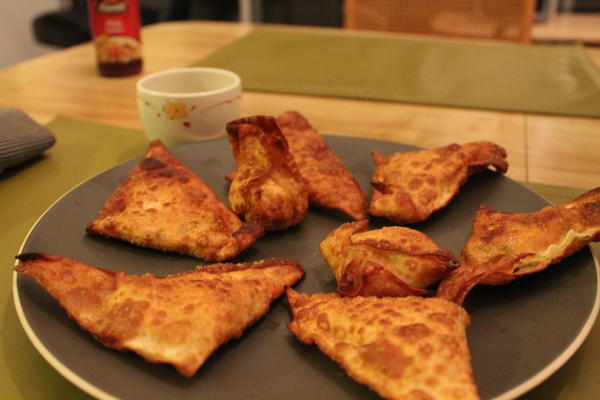 Season:

Cuisine:

Recipe: Course:

Recipe: Main Ingredient: