Grill Lamb Pita Burgers
½ pound ground lamb, preferably shoulder
¼ medium onion, very finely chopped
¼ cup chopped fresh flat-leaf parsley
¼ cup crumbled feta
1 tsp ground coriander
1 teaspoon ground cumin
pinch ground cinnamon
½ teaspoons kosher salt
½ teaspoon freshly ground black pepper
1 Tbsp cup olive oil, plus more for grilling
2-4 thick medium pita breads with pockets
Using a fork, mix lamb, feta, onion, parsley, coriander, cumin, cinnamon, salt, pepper, and oil in a large bowl. Cover and chill at least 1 hour.
Prepare grill for medium heat and oil grate. Working one at a time, open each pita pocket by cutting along seam, halfway around perimeter. Spoon filling into pitas, spreading to edges. Close, pressing on filling to seal.
Grill pitas until filling is cooked through and bread is crisp, about 5 minutes per side.
Modified from http://www.bonappetit.com/recipe/spiced-lamb-burger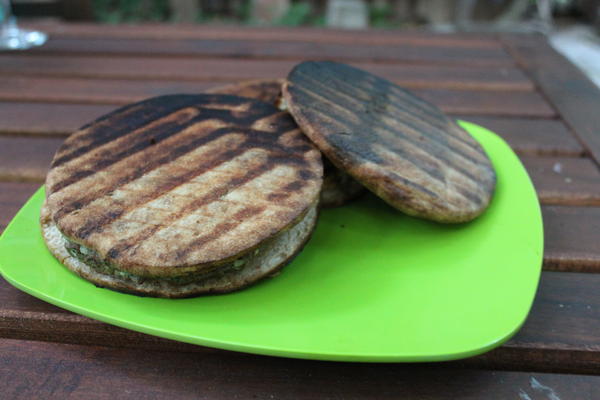 Season:

Cuisine:

Recipe: Course:

Recipe: Main Ingredient:

WikiTags: