Po-Boy Salad
For the salad, toss lettuce, avocado, diced red bell pepper, onion, and tomato with a sour-cream or mayonnaise based dressing spiked with a bit of tabasco sauce.
Mix 1:1 flour and cornmeal with salt, cayenne and cajun seasoning to taste. Toss in pre-shucked, drained oysters and shake until coated. If using shrimp, toss shrimp first in a scrambled egg, then in the breading.
Fry in hot oil until golden brown, drain and cool slightly, serve on top of the salad.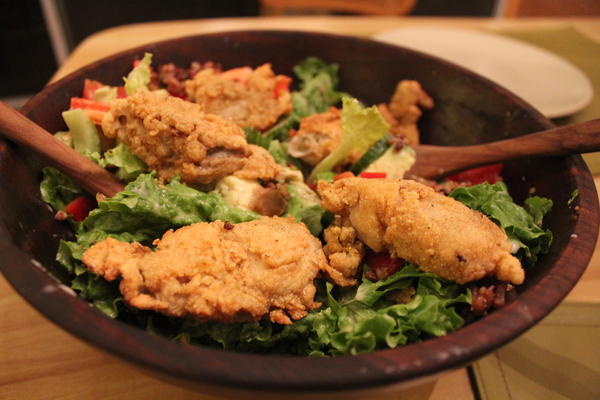 Season:

Cuisine:

Recipe: Course:

Recipe: Main Ingredient: