Satan's Whiskers
This tastes like a screwdriver gone wrong, and not in a good, interesting way. Perhaps eliminate the OJ and up the bitters?
1 ounce gin
1/2 ounce sweet vermouth
1/2 ounce dry vermouth
1/2 ounce orange liqueur (try Grand Marnier or orange curaçao)
1 ounce fresh-squeezed orange juice
1 dash orange bitters
Combine the ingredients in a Boston shaker or cocktail shaker. Add ice and shake vigorously for 10 seconds. Strain the contents into a chilled cocktail glass.
Via http://www.thekitchn.com/the-9bottle-bar-recipe-the-satans-whisk...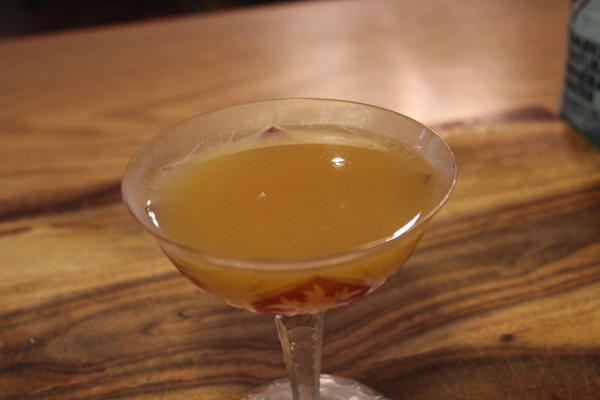 Cocktails: Alcohol:

Cocktails: Mixers:

Season: