Corn Pudding
A terribly delicious Midwestern staple. Recipe by way of my coworker Kat.
1/2 cup butter, softened
1/4 cup sugar
2 large eggs
1 cup (8 ounces) sour cream
1 package (8-1/2 ounces) corn bread/muffin mix
1/2 cup 2% milk
1 can (15-1/4 ounces) whole kernel corn, drained
1 can (14-3/4 ounces) cream-style corn
1 small can green chiles (optional)
Pepper jack cheese (optional)
Preheat oven to 325°.
In a stand mixer fitted with the paddle attachment, cream butter and sugar until light and fluffy.
Add eggs, one at a time, beating well after each addition.
Beat in sour cream.
Gradually add muffin mix alternately with milk.
Fold in corn and green chiles, if using.
Pour into a greased 3-qt. baking dish or 13x9-in. baking pan.
Push in small cubes of pepper jack cheese, if using, evenly spaced throughout.
Bake, uncovered, 45-50 minutes or until set and lightly browned.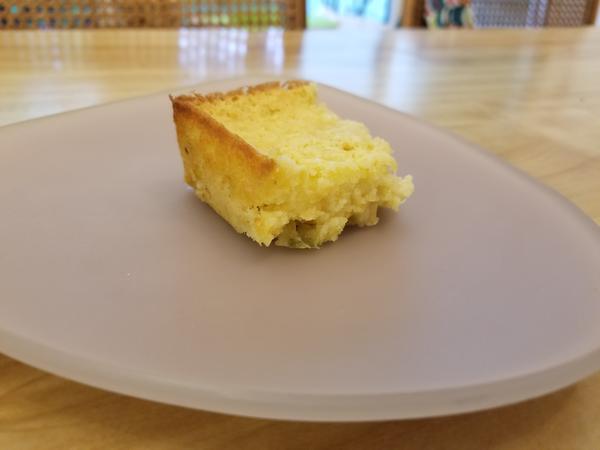 Season:

Cuisine:

Recipe: Course:

Recipe: Main Ingredient: