Foams
A holding place for all things foam, thanks to my iSi Creative Whip.
First up, a blue cheese foam to top steak with:
1 oz blue cheese (Roquefort)
1 oz cream
1 T milk
blend until perfectly smooth, whip, chill, serve.
Next up, a raita-yogurt foam
1.5 oz raita (yogurt, raita spices, lemon juice)
1.5 oz cream
mix, whip, chill, serve. Great on cucumber slices.
Chimichurri foam
oil/vinegar mix from chimichurri, strained
a tad of Stubbs mopping sauce (or other vinegary BBQ sauce)
apple cider vinegar for volume
See attached file for coconut milk whipped cream, courtesy of Cook's Illustrated.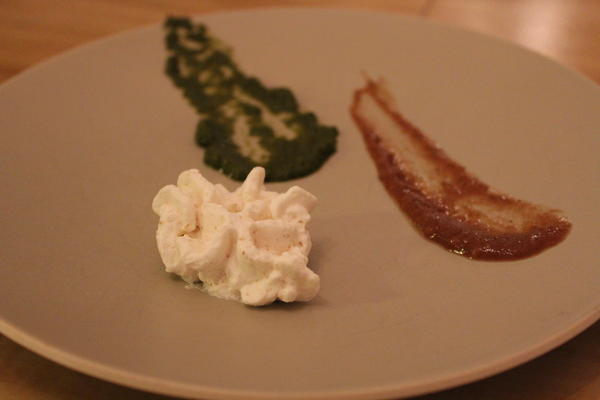 Cuisine:

Recipe: Course:

Recipe: Main Ingredient:

WikiTags: