Fresh Mango Salsa / Chutney
This is a great fresh chutney that could go with most carribean or indian dishes. Vary the size of the mango chunks to taste.
1 mango, peeled, pitted and cut into 1/3-inch cubes
1/2 red onion, chopped
1/2 cup coarsely chopped fresh cilantro leaves
2 tablespoons fresh lime juice, plus wedges for serving
1-3/4 teaspoons kosher salt
2 jalapeños, halved, ribs and seeds discarded, thinly sliced
Chop the salsa ingredients, let flavors marry in a bowl with the lime juice and salt.
Lasts about 5 days in fridge.
Other options:
Replace red onion with scallions.
Add avocado for something different
Add 3T of mint and a teaspoon of cumin for a more Indian/chutney concept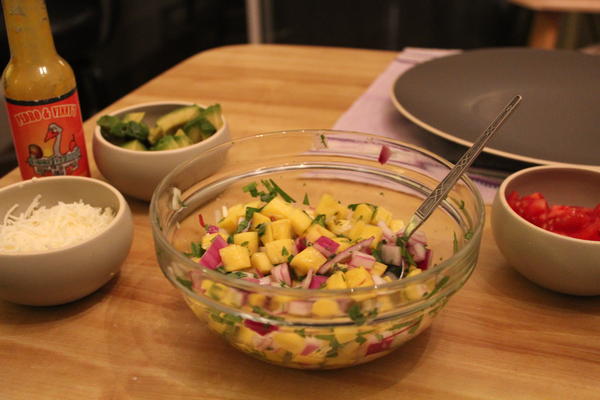 Cuisine:

Recipe: Course:

Recipe: Main Ingredient:

WikiTags: