Turkey Carcass Soup
This soup is a great way to use up some of the leftover shreds from turkey and dressing.
1 onion
1 rib of celery, chopped
1 carrot, sliced
Other veg: mushrooms, bell pepper (optional, chopped)
pearled barley, rice, or noodles (if using barley, ~¼ cup per quart of broth)
Make broth from the turkey bones, and take out as much as you want for soup - chill and skim off the fat.
Saute chopped onion, celery and pepper in a soup pot with olive oil. Add broth and bring to a boil, reduce, add grain, simmer for 10 minutes.
Add mushrooms, carrots, and reserved turkey. Taste for seasoning.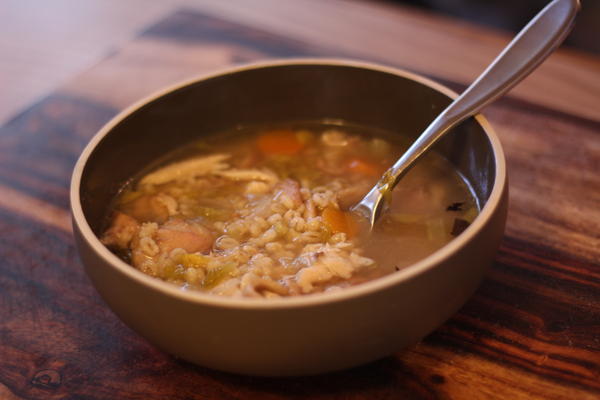 Season:

Cuisine:

Recipe: Course:

Recipe: Main Ingredient:

WikiTags: