Arganica Week 5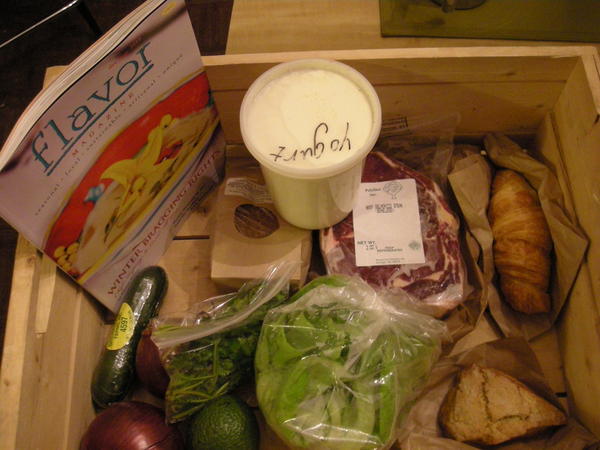 We decided to add a second "trial month" to our Arganica membership. We repeated some favorites from earlier weeks and tried new things too. This week we received:
Plain Yogurt (with "yogurt cream" on top ... delicious)
Cucumber
Red Onion
Fresh Parsley
Avocado
Hydroponic Lettuce
Croissant
Lemon Poppy Scone
Granola
Polyface Farms Delmonico Ribeye Steak
... and a local food magazine.