Mushroom Frittata
½ lb mushrooms
1 leek
2 cloves garlic
kale or spinach
1 medium white potato
grated cheese
5-6 eggs, well beaten
Pre-heat oven to 375°
Slice the white part of the leek, combine with diced garlic.
In a large, oven-safe sautee pan or cast iron, sautee in olive oil until soft and lightly browned. Add in muchrooms and more olive oil as needed, continue until mushrooms are cooked, soft, and reduced in size. Add in balsamic vinegar kale an continue sauteeing until fully wilted and reduced. Remove from pan and set aside.
Thinly slice the potato, and fry, flipping once, in the same pan until browned. Add in the mixture above, the cheese and beaten egg mixture. Top with more cheese and transfer to oven until eggs are set and top is browned (possibly broiling at the end.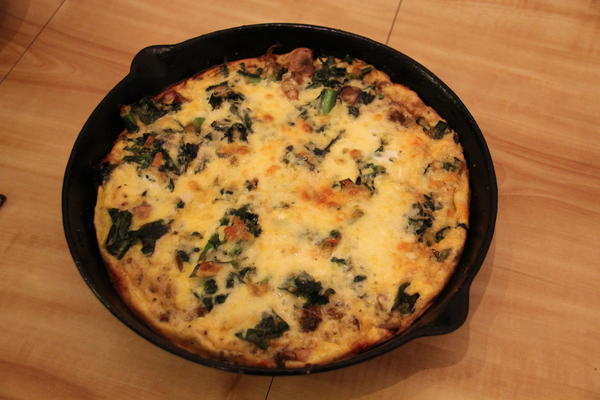 Season:

Cuisine:

Recipe: Course:

Recipe: Main Ingredient: