Summer Squash and Basil Pasta
A tasty and easy (if somewhat time-consuming) Bon Appetit recipe. Bonus - our toddler loved it!
¼ cup olive oil
8 garlic cloves, thinly sliced
2 pounds assorted summer squashes and zucchini, quartered lengthwise, sliced
Kosher salt
1 teaspoon Aleppo-style pepper, plus more for serving
8 ounces paccheri, fusili, or other non-noodle pasta
2 ounces Parmesan, grated (about ½ cup), plus more for serving
1 tablespoon fresh lemon juice
½ cup basil leaves, divided
Heat oil in a large skillet over medium.
Cook garlic, stirring occasionally, until very lightly browned around the edges, about 4 minutes.
Add squash and increase heat to medium high; season with salt.
Cook, tossing occasionally, until squash begins to break down.
Turn down heat once it begins sticking, and continue to cook until the squash is jammy and soft, 12–15 minutes.
Toss in 1 tsp. Aleppo-style pepper. [Optional with toddler; or serve tableside.]
Meanwhile, cook pasta in a large pot of boiling salted water, stirring occasionally, until very al dente.
Transfer pasta to skillet with squash using a slotted spoon or spider and add ½ cup pasta cooking liquid.
Cook pasta, adding 2 oz. Parmesan in stages along with more pasta cooking liquid as needed, until sauce coats pasta and pasta is al dente.
Toss in lemon juice and most of the basil.
Divide pasta among bowls and top with more Parmesan and Aleppo-style pepper and remaining basil.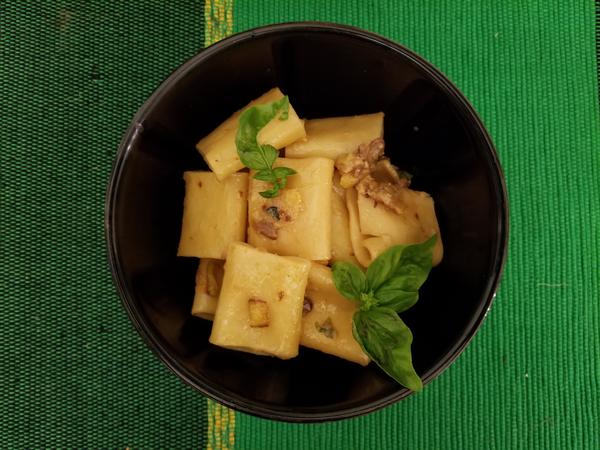 Season:

Cuisine:

Recipe: Course:

Recipe: Main Ingredient: