Salsa Verde
A good, staple salsa verde recipe that balances the tartness of the tomatillo with a nice char and some spice. Makes about 2 cups.
8 medium tomatillos, husked, rinsed
3-4 fresh chiles (a mixture of jalapenos and poblanos creates a nice flavor)
8 unpeeled garlic cloves
1 cup (packed) fresh cilantro
1 small white onion, roughly chopped
Juice of 1 lime
Add all ingredients to food processor or blender (being sure to peel the garlic first!). Blend, adding water 1 Tbsp at a time if need be. Season to taste with salt and pepper.
Optionally, you can roast the tomatillos: Preheat broiler. Line large rimmed baking sheet with foil. Arrange tomatillos cut side down, chiles, and garlic cloves on prepared baking sheet. Broil until tomatillos and chiles begin to soften and blacken in several spots, watching closely to prevent burning, about 10 minutes, flip and char other side. Remove from oven. Let stand until cool enough to handle, about 15 minutes.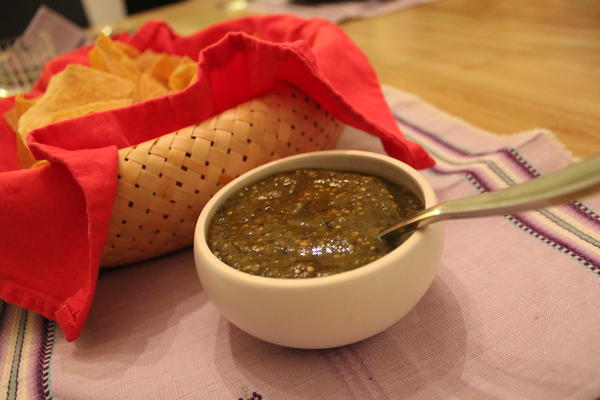 Season:

Cuisine:

Recipe: Course:

Recipe: Main Ingredient:

WikiTags: