Smoked Salmon Dip
My goodness was this delicious. You have to give Martha credit where credit is due.
8 oz smoked salmon, roughly chopped, divided
8 oz cream cheese, softened
1/3 cup mayonnaise (for texture; can be omitted if you don't like mayo)
2 Tbsp diced red onion
1 Tbsp capers
1 tsp prepared horseradish
Juice of half a lemon
Put all ingredients except approximately 2oz of salmon in a food processor. Pulse until combined and mostly (but not completely) smooth. Fold in remainder of smoked salmon. Serve with bagel chips, crackers, or a baguette.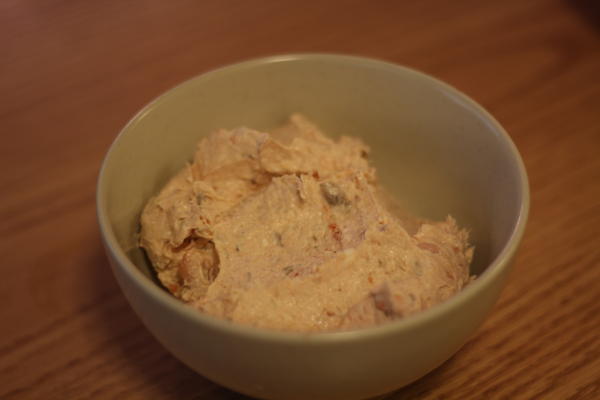 Season:

Cuisine:

Recipe: Course:

Recipe: Main Ingredient: